Tarot Readings by Jack Taylor
Jack draws on a unique set of Celtic and Norse roots to provide straight-forward, realistic advice to clients through Tarot, Runes, Ogham, and simply listening and providing advice. Whether the issue at hand is a personal crisis, a difficult home environment, financial troubles, or simply seeking to better understand the wend and weft of one's thread in the fabric of life, Jack can help you understand what the Powers have to say and, more importantly, how to apply it in your daily life.
Jack Taylor is a Knight of Herne, practicing Druid, a member of Ar nDraiocht Fein, and has been a practicing Pagan for the better part of a decade. A former Sailor, he led the first U.S. Navy-sanctioned Pagan services in 5th and 6th fleet history. Readings are $15 for 15 minutes. Longer appointments are available by request. Call Eclectic By Nature to reserve your spot, (336) 373-0733.
Date: Wednesday, May 14
Time: 11:00 AM to 6:00 PM
Cost: $1/minute, 15 minute min.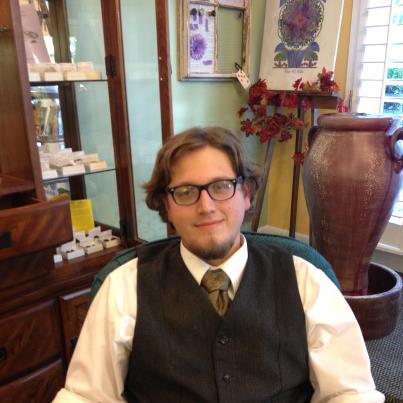 Back