Tarot Readings with Catherine Buck
Catherine Buck has been an established Tarot reader and teacher for over 25 years. Her use of her training (background with Tarot, Numerology, Astrology, Palmistry and Symbolism) has had her over the years develop workshops, radio and television talk programs, a book, as well as the development of a tarot deck. Catherine's readings are $15 for 15 minutes. Longer appointments are available by request Call Eclectic By Nature to reserve your spot, (336) 373-0733.
Date: Thursday, February 19
Time: 11:00 AM to 6:00 PM
Cost: $1/minute, 15 minute min.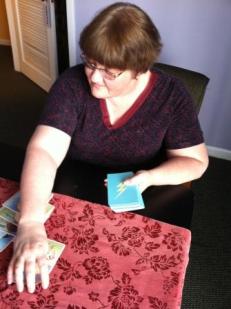 Back